The Most Annoying Travellers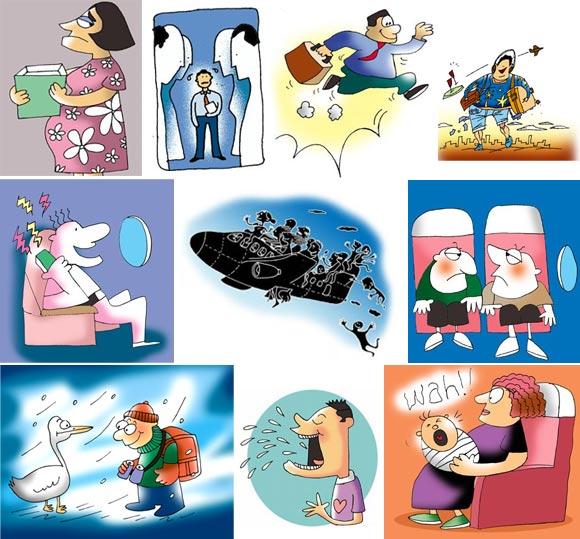 If you haven't already watched Sir Patrick Stewart (better known as Captain Jean-Luc Picard in the Star Trek and Professor Charles Xavier in X-Men) re-enacting the most annoying people you find on a plane, make sure you do. The hilarious sketch on Jimmy Kimmel showcased just some of the annoying people you find at 35000ft in the air (check it out here).



Sir Patrick Stewart as the 'Most Annoying Traveller'


On one of my Travel Talk segments with Radio 612ABC Brisbane we talked on people's experiences and how we can avoid the 'Most Annoying' guests.
If you haven't had the misfortune of meeting these travellers already, here are some of the top 10 Expedia Hotel 'Most Annoying' ...
Inattentive Parents – 67%
The Hallway Hellraisers – 64%
The Complainers – 54%
The In-Room Revellers (noisemakers nearby) – 52%
The Bickerers – 26%
The Poolside Partiers – 22%
The Loudly Amorous (indiscreet lovemakers) – 21%
The Hot Tub Canoodlers (affectionate couples in a public hot tub) – 20%
The Business Bar Boozer (drunk business travellers) – 12%
The Elevator Chatterbox – 6%

The odd one or too makes for a good laugh but frequenters of faux-pas habits can be downright annoying. While little can be done to avoid the annoying traveller - they can surprise you in even the most luxurious hideaways - you can avoid bad hotel experiences. My recommendation? Do your research.

Start by knowing exactly what type of holiday you are after - whether that be romantic, adventurous, family focused, etc. Next, consider what time of year you are travelling - school holidays will send prices high, while seasons also dictate standard prices. Lastly, consider the destination and location of your accommodation.




Let's take Thailand for example. There are plenty of options for any kind of traveller - the family, the couples and the party-hungry.

Families would naturally be driven towards the resorts. Thailand offers a number of highly rated, deeply family orientated family resorts that will keep the kids and mum and dad happy all week long. Of course, this isn't ideal for couples who would trade slippery slides for a Singapore Sling cocktail. In which case, always be sure to ask your hotel if they are family focused, kid friendly or strictly adult only. You'll see the party-goers step it up one further and trade long days for long nights on the beach partying til dawn in the Full Moon parties. This draws lots of crowds and brings with it plenty of noise. Not ideal for families or couples after an intimate affair.

A bit of your own research will do wonders or better yet, dealing directly with a travel agent or someone local and in-the-know is the easiest way to find the right property and holiday for you.